Mickelberry Gardens is a Portland-based dietary supplement company. We manufacture a line of products based around honey, beeswax, bee pollen, propolis, and medicinal herbs.
We're pride ourselves on being a good place to work. Our staff members tend to stick around - some of our long-standing employees have been here for 5-10 years. We are in the process of applying to be B-Corp certified. We care about the environment, we care about the bees, we care about our staff, and we care about our customers. We strive to treat everyone fairly and with kindness, while also holding rigorous high standards for our company and our product line.
Working on a small team means that your input and your impact matters. What you do directly impacts everyone else, and we are always working together to strategize and complete our goals.
We are looking for self-starters, and do not micro-manage our staff. We are flexible in terms of hours and scheduling, as long as work is getting completed.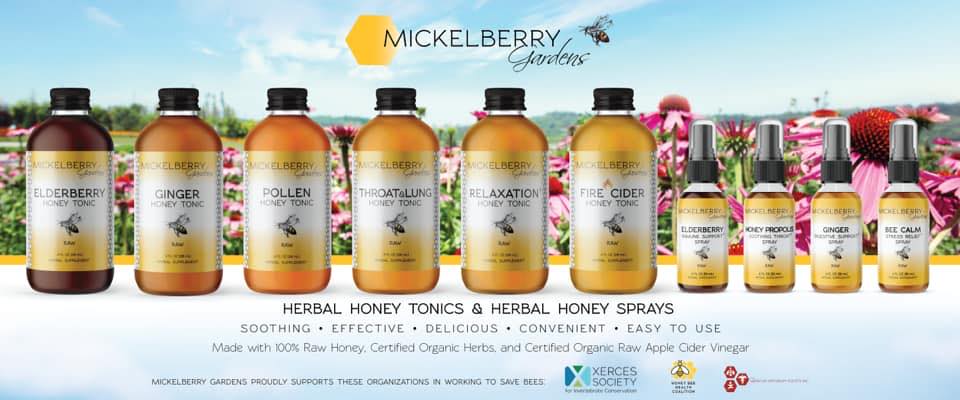 We are always interested in hearing from people who like what we do and are interested in being a part of our team. We are especially interested in hearing from you if you have experience with the following:
Natural Product Demos
Farmers Market and Event Support
Herbal Product/Food Manufacturing
Production Support - packaging, bottling line
GMP/HAACP/QA/QC
Small Business Management and Growth
Marketing, Office Management
Feel free to contact us via e-mail and introduce yourself!