A Passion for Excellence
From a handful of employees willing to "work for chocolate", to a second-generation family-owned company with over 150 people during peak-season, Lake Champlain Chocolates has always been in pursuit of extraordinary chocolate moments, for our customers, ourselves, and our employees.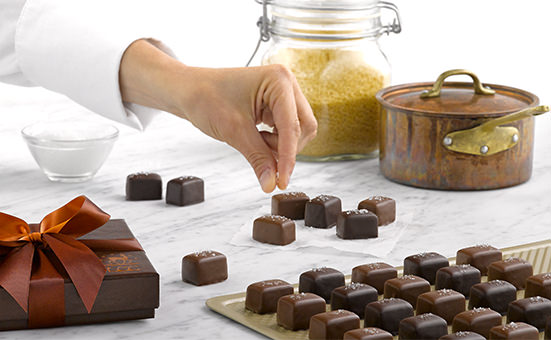 Working at a Chocolate Factory
It's pretty sweet. Like a great assortment of chocolate, each unique individual contributes something special to the quality and excellence of our product. Together our richly diverse and hard-working team, helps to build an amazing community through collaboration, innovation, honesty, respect, and enthusiasm. As passionate foodies we love what we do and the proof is in the chocolate.
 
Added Benefits
Making extraordinary chocolate can be hard work. Our generous benefits program encourages and supports employees to live their best lives by offering traditional as well as innovative opportunities to maintain a healthy and vibrant life. Oh yeah, and it includes lots of great chocolate!
 
Working together to...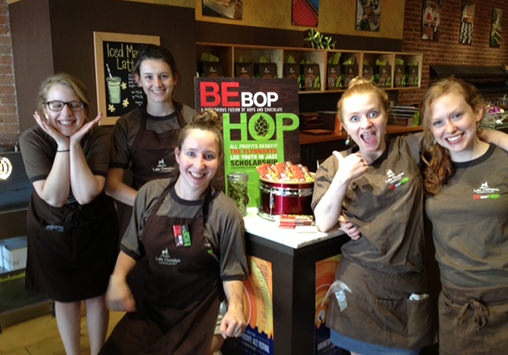 Amaze our customers
Encourage excellence
Value each other's well-being
Care for our communities and environment
Grow profitably through innovative leadership
Founded by Jim Lampman in 1983, today, Jim's son and daughter, Eric and Ellen, are defining the future of Lake Champlain Chocolates by developing award-winning organic products and spearheading sustainable sourcing initiatives. Along the way following the Lampman family principles: Dare to do better. Always do it with Passion. And do it your way.
Please visit our employment page for information about our values and workplace culture.
LCC has 87 FT team members, as well as 30 part-time retail and seasonal employees. Our products are sold nationally to over 2,200 natural and specialty food retailers in 49 states. We are poised for growth with an SQL Level 2 Certified production facility in Williston, VT.
In 2017, we joined the growing community of more than 2,500 certified B Corporations worldwide who are united under one common goal – to redefine success in business.  We use business as a force for good and meet the highest standards of overall social and environmental performance, transparency, and accountability.
Burlington, Vermont
Lake Champlain Chocolates was born and raised in the heart of Vermont's largest city. With the shores of Lake Champlain to the west, the Green Mountains to the east and, Montreal only 2-hours north, Burlington is a vibrant & innovative college town with an increasingly diverse culture. Burlington offers bountiful beauty, recreation, art, food/drink, and entertainment!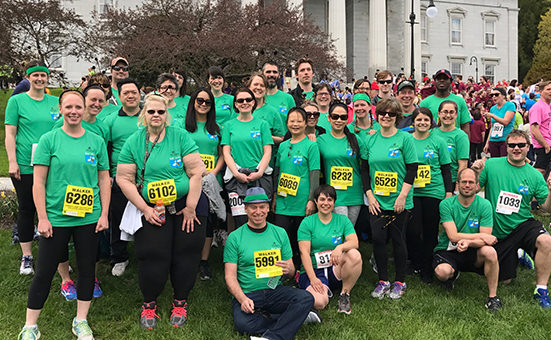 Company Body Images: